Welcome to St. Peter's website!
Welcome to St. Peter's Roman Catholic Church in Winnipeg.
St. Peter's is a vibrant community of disciples of Jesus Christ, striving to live the fullness of the Gospel and to make the Eucharist the center of our lives through the intercession and inspiration of St. Peter.
Upcoming Events
St. Peter's Fiesta 2017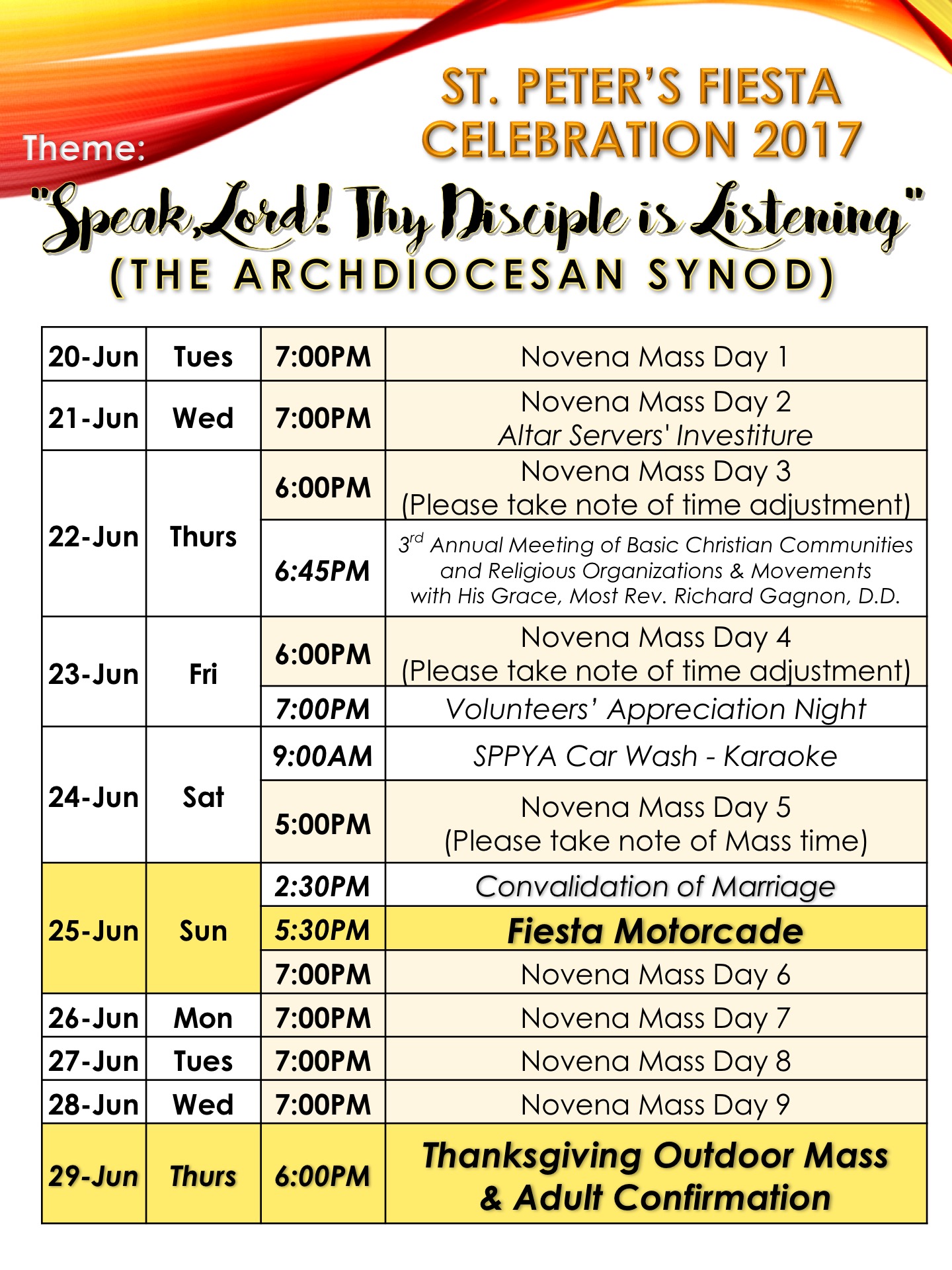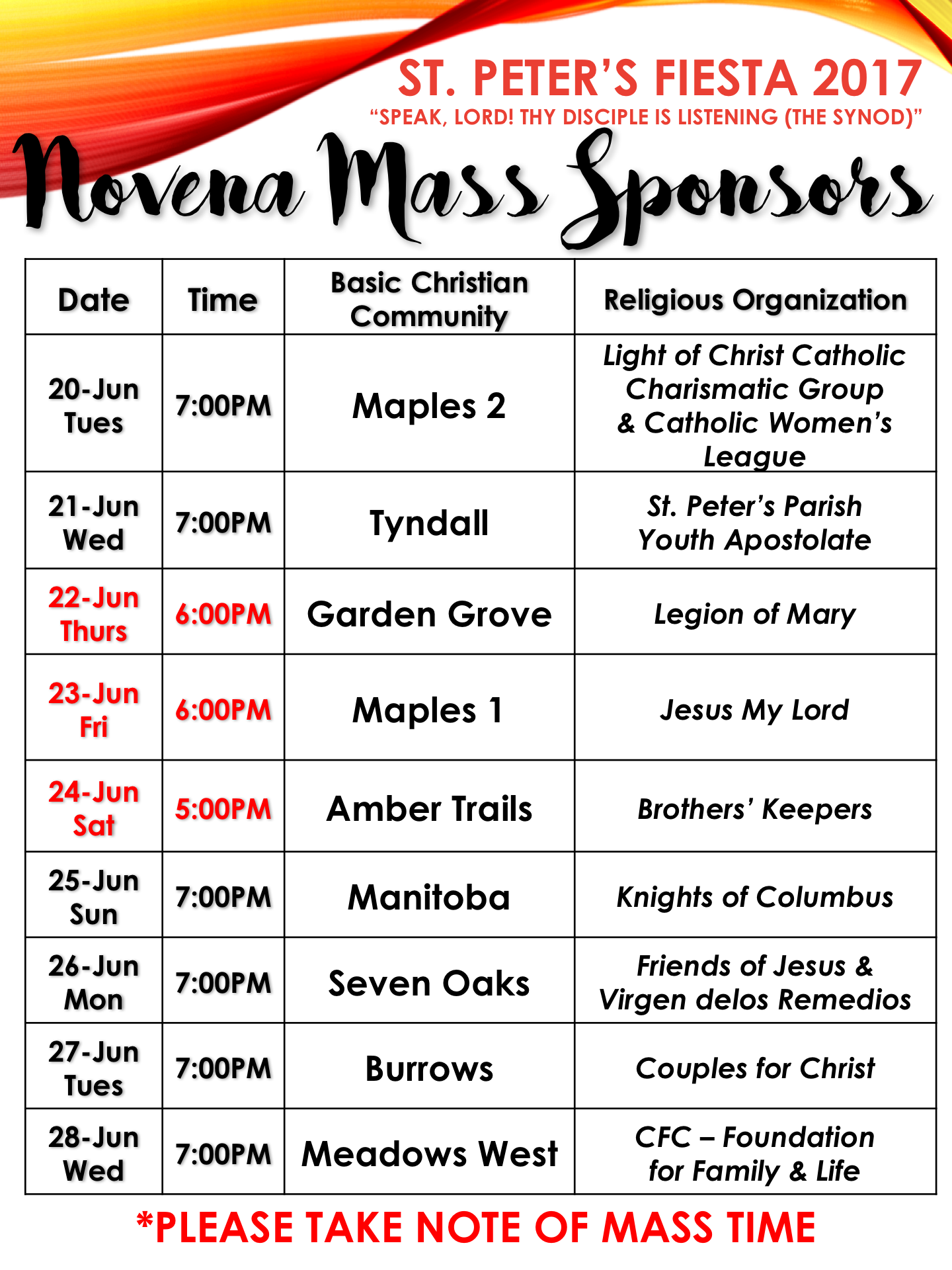 Posted: June 12, 2017, 4:24 pm
ZUMBA for BANC
Zumba enthusiasts and ALL parishioners are invited to a ZUMBA FUN DAY at the CHURCH PARKING LOT!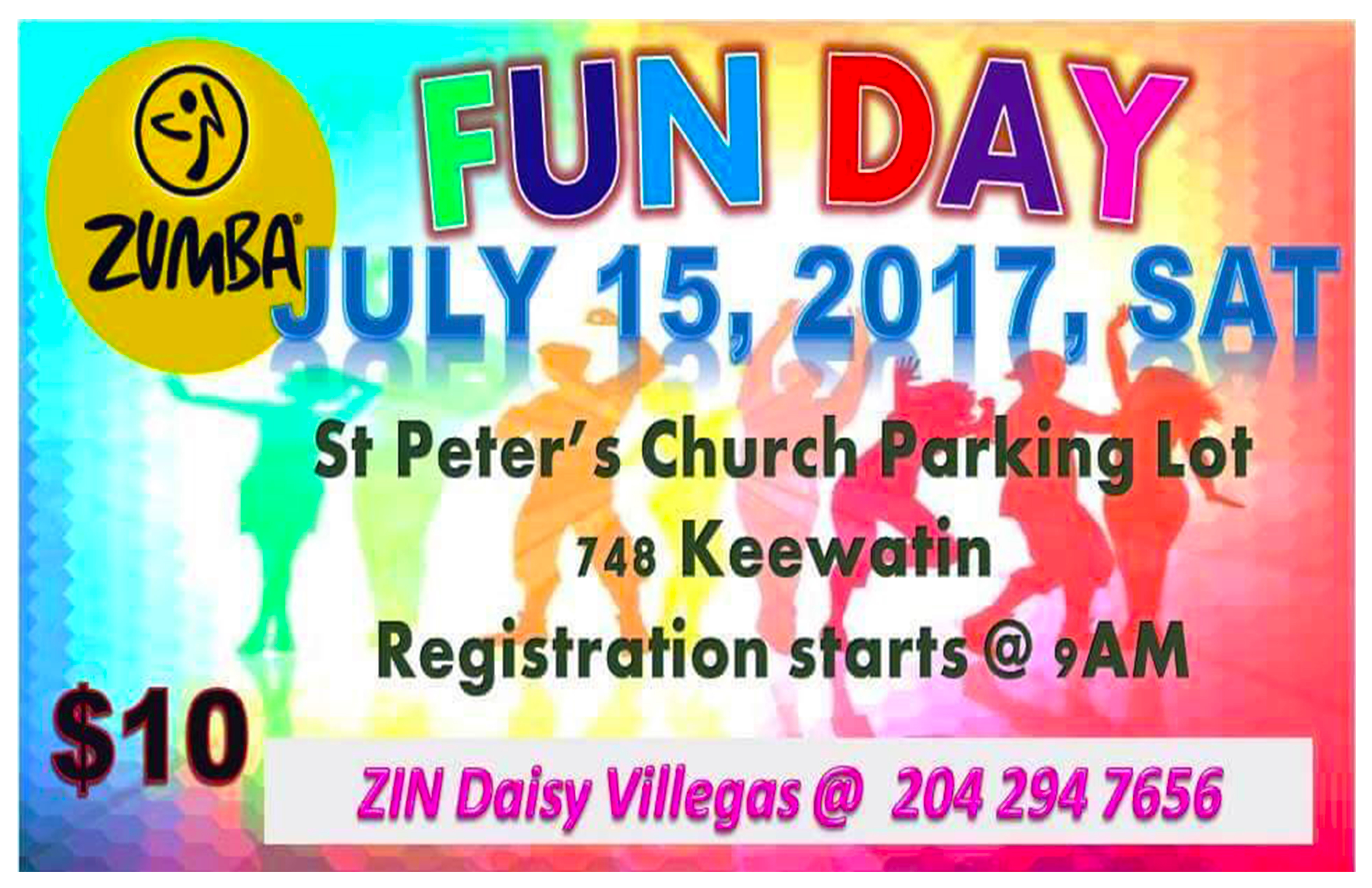 Posted: May 15, 2017, 3:58 pm
GOLF FOR BANC 2017 - YEAR 3
For inquiries, please contact the GOLF FOR BANC COMMITTEE Members:
Allen Agpalza 204 996139 Amado Mendoza 204 952152
Darin Hoffman 204 275555 Eli Valmonte 431 9961180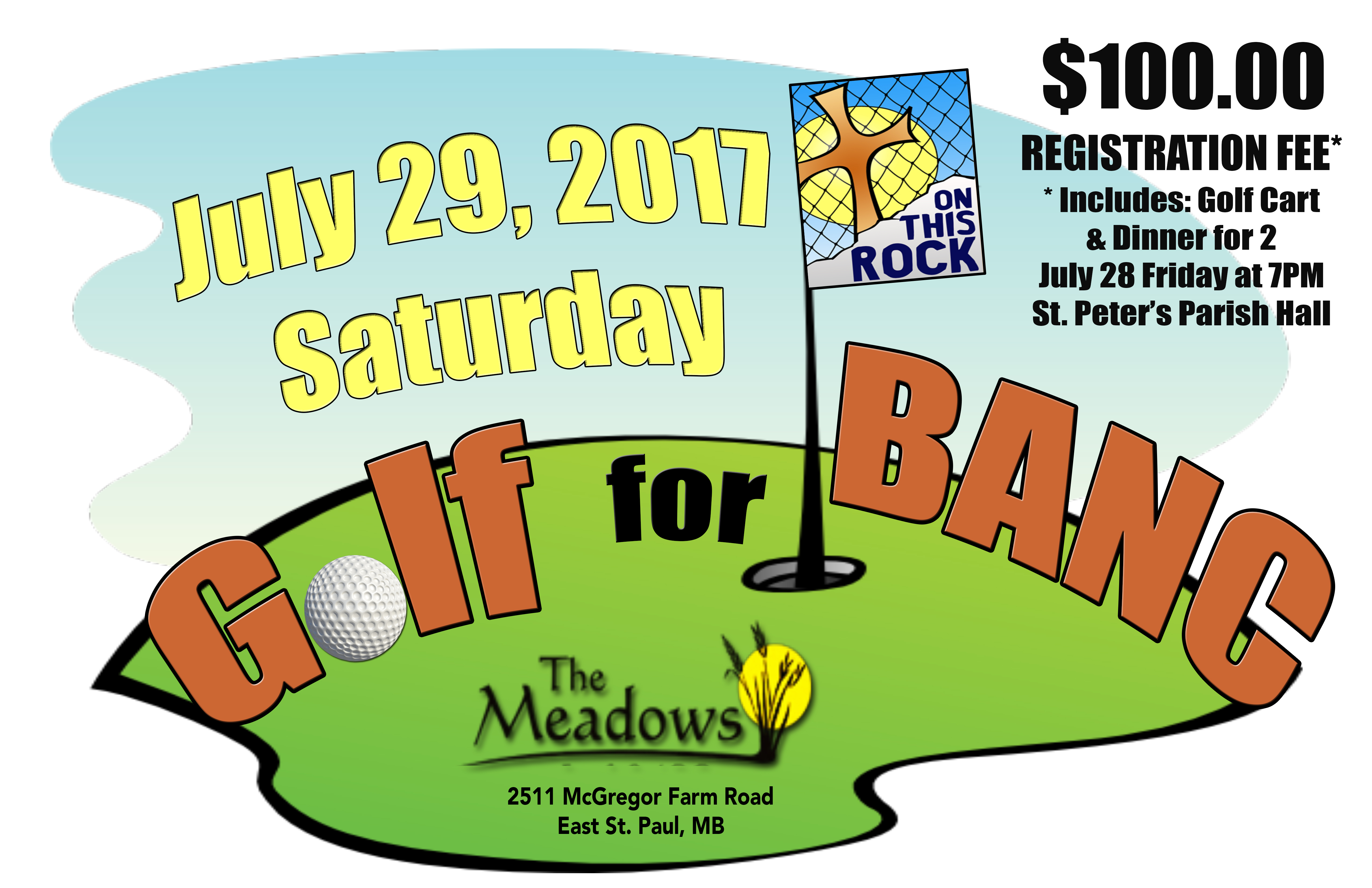 Posted: May 11, 2017, 3:08 pm
Be an ALTAR SERVER of St. Peter!
Job Posting - Sales and Marketing Coordinator
Vision/Mission
We, the Parishioners of St. Peter's Church, created according to God's image and likeness (Genesis 1: 27); uniquely gifted with Time, Talents and Treasures; inspired and strengthened by the gift of the Holy Spirit; Read more...
Vision/Mission Statement and Objectives
Vision Mission
St. Peter's Parish Vision/Mission Statement
We, the Parishioners of St. Peter's Church, created according to God's image and likeness (Genesis 1: 27); uniquely gifted with Time, Talents and Treasures; inspired and strengthened by the gift of the Holy Spirit; are committed to build a vibrant family-oriented Christian Community, that is united in Love and in Service. (John 17: 21)
Objectives
To develop a sense of belonging through the sharing of Time, Talents and Treasures (the 3 T's).
To empower the faithful to a more active, conscious and full participation in the Parish Ministries.
To provide opportunities for Spiritual growth – maturity of faith.
To be consciously and charitably generous to less blessed people, individuals and the Christian Community.
To cooperate and coordinate actively in the implementation of the Archdiocesan pastoral concerns of:

4. Building Basic Christian Comumnities